October 30, 2015 / by attila / In events , news
We just returned from EVE Vegas, the second biggest player event of EVE Online. This was the first time we could give the player community a hands-on experience of Project Discovery.
First of all a huge thank you to all who came and gave a try to the Project Discovery minigame and to those who participated the presentation and the round-table talks after. It was simply amazing to see the support and enthusiasm around the project. This is super motivating for us.
With all the feedback we learnt a lot on how to improve the interface and the analysis workflow, so we hope that already with the SiSi release you'll see a lot of improvements compared to the version we showcased in Las Vegas.
To show you how the player community has reacted to the announcement of Project Discovery check out this part of CCP Seagull's keynote speech.
Emma Lundberg, who is the science lead of the Human Protein Atlas Subcellular Atlas came to Vegas and together with CCP Scarpia and me gave a presentation about the science facts of the project. The half an hour presentation on cell biology and especially immuno-fluorescent microscopic image analysis was fascinating. She actually cancelled a conference in proteomics to be able to come to Vegas and talk to EVE players. As I mentioned in the presentation, that shows better than anything the importance of Project Discovery to scientific research.
Emma is going to be part of the EVE lore, as the NPC character giving you the tasks for Project Discovery is going to be Professor Lundberg. Somebody put it this way on Twitter: '…the only living member of Sisters of Eve, Prof Emma Lundberg…'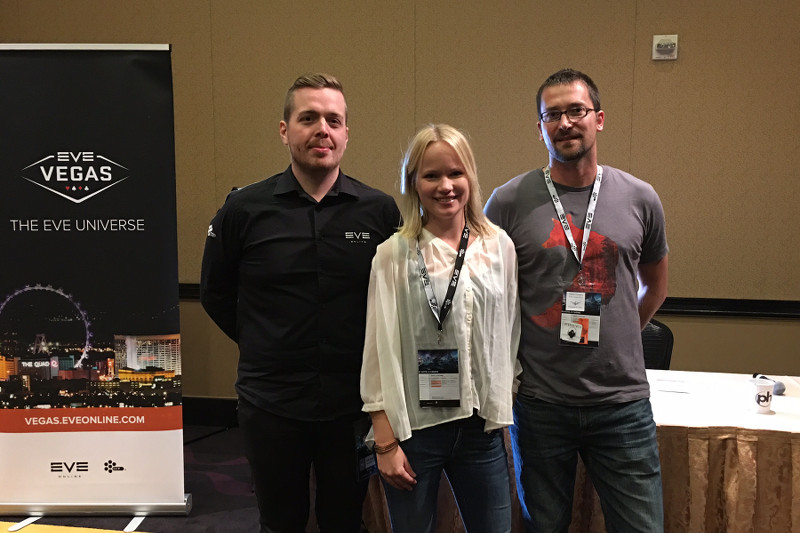 And this is how Professor Lundberg appeared first time at her new Sisters of EVE job at Vegas.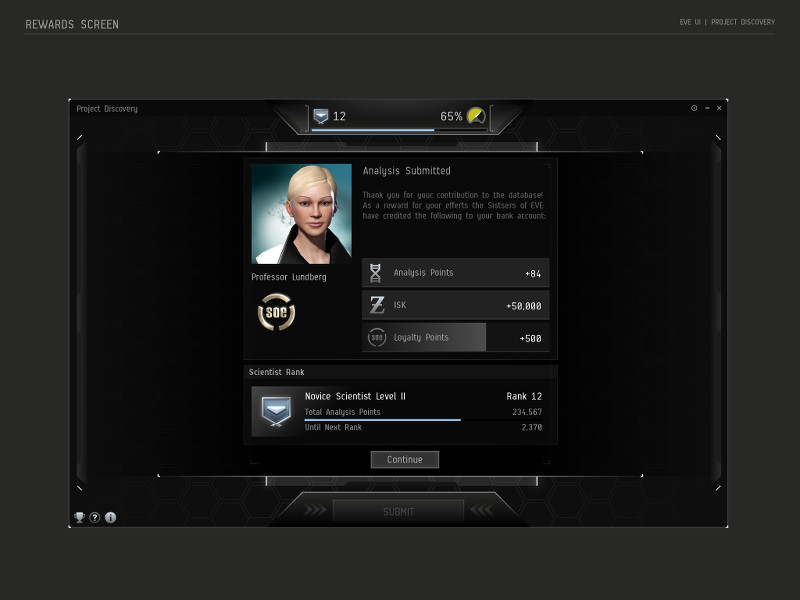 The presentation video will be up soon. In the meantime read these articles published on Discovery, Engadget and MMORPG about Project Discovery.
Hopefully soon we'll have more news on Project Discovery.